Designing a Photo Book with Intention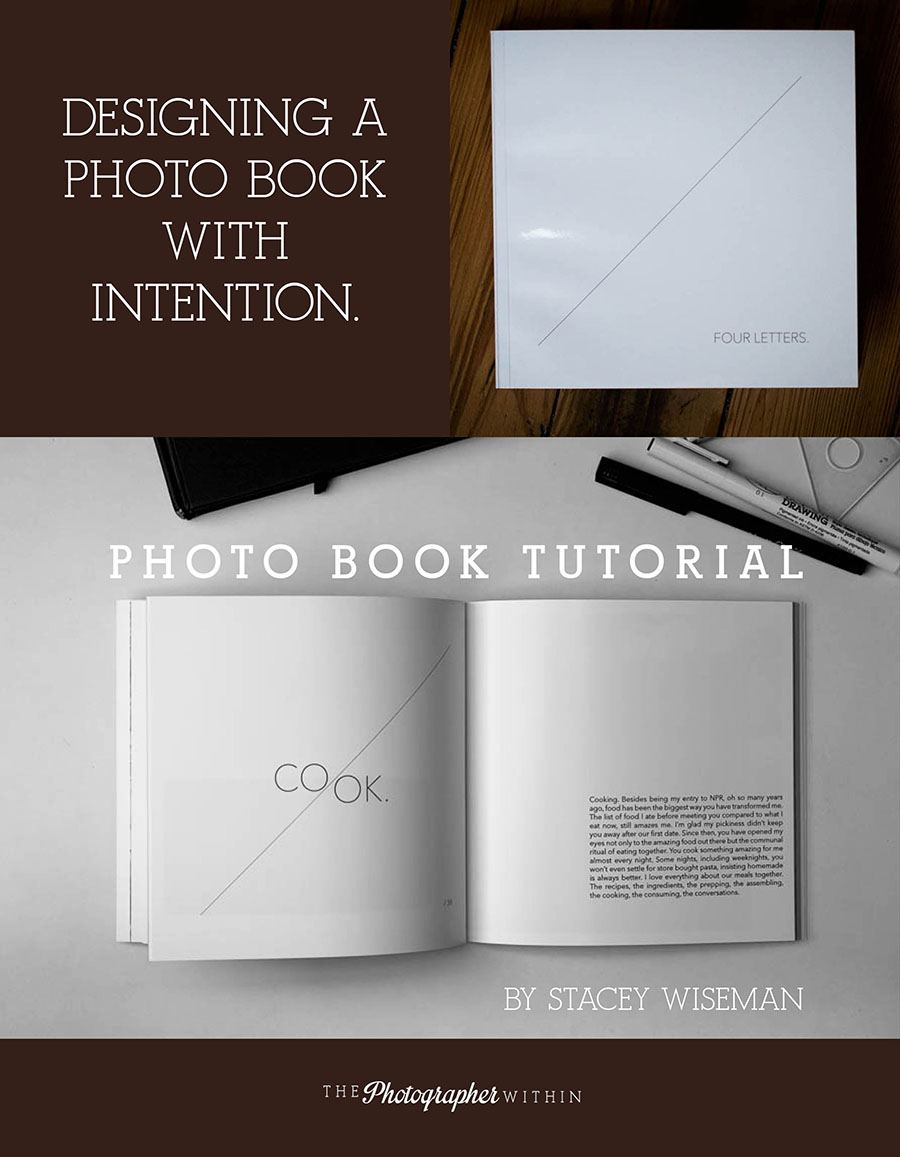 Valentine's Day is a just 11 days behind us, but did you enjoy some romantic bliss at your Valentine's Day dinner? Well, my husband and I didn't exactly dine at the swanky downtown restaurant. No flowers or chocolates were exchanged but that doesn't dissuade my amorous feelings this time of year.
I adore my husband and all that he does for our family. I thought it was only appropriate to profess my love by designing a book for him – or at least about him. This book was actually one of the fastest books I've ever designed and assembled. Why? Because I had a clearly articulated vision that streamlined my process. In fact, I thought about this book for over a month. When it came time to select photos and design pages, it all happened in less than 3 days.
Here's how I executed a photo book with intention.
Vision
For me, everything starts with vision. Since this was a book for and about my husband, I had to make sure my book design suited him. He's modern, hip and loves the convoy blog and nowness videos. Also a designer, he's drawn to a very sleek, clean aesthetic. For his book, I wanted to rely on negative space but to spice up the white-ness of the page, I used a geometric graphic. This section page formed the basis of my entire book design concept.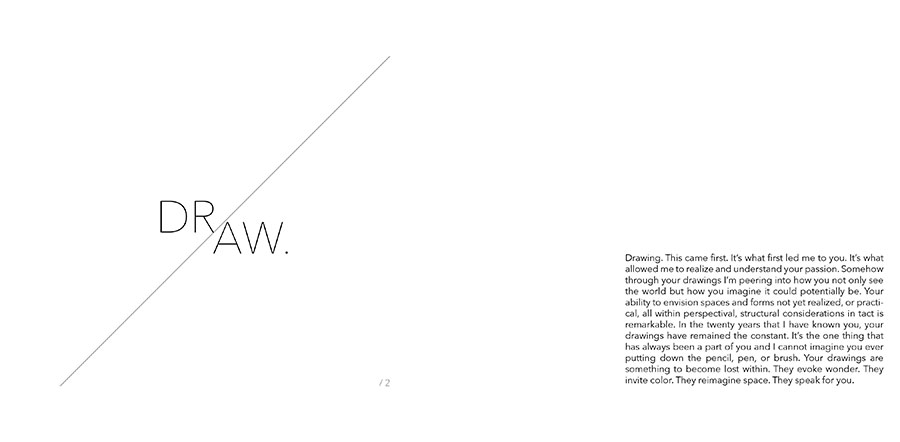 Photo Selection.
My photo book vision does not end with the graphics. I also considered the organization of the book itself. For this photo book, I wanted to have four unique sections all describing how amazing my husband is. To make it more intentional, I came up with the idea to play on the four-letter word. Instead of the typical connotation, I used positive four-letter words to define his attributes. This made it super easy to select my photos. I found photos that fit into one of the four categories. No more, no less. To top it off, I wrote a letter (yes, you're now understanding my obsessiveness) for each passion.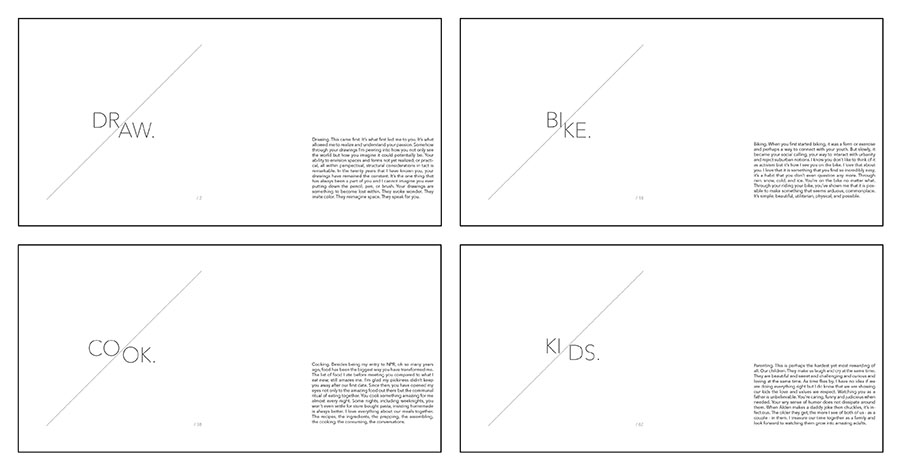 Page Layout.
With my photos selected, it was time to design the page. I established margins to make the book unique and allow for plenty of white space. Both of these elements combined made for a modern, clean look.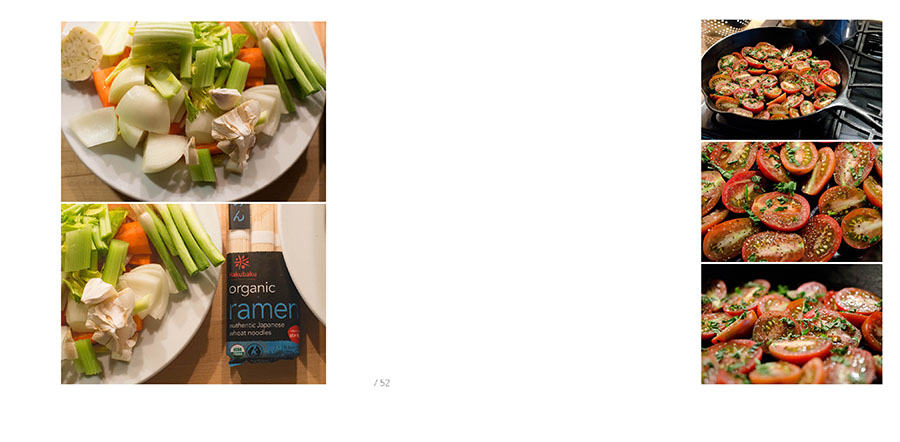 Page Details.
One of the key identifiers of a professional book, is carrying the details all the way through. For this book, it meant placing the page number in an unusual spot. Adding a "/" before the page number solidified my graphic theme on my section pages.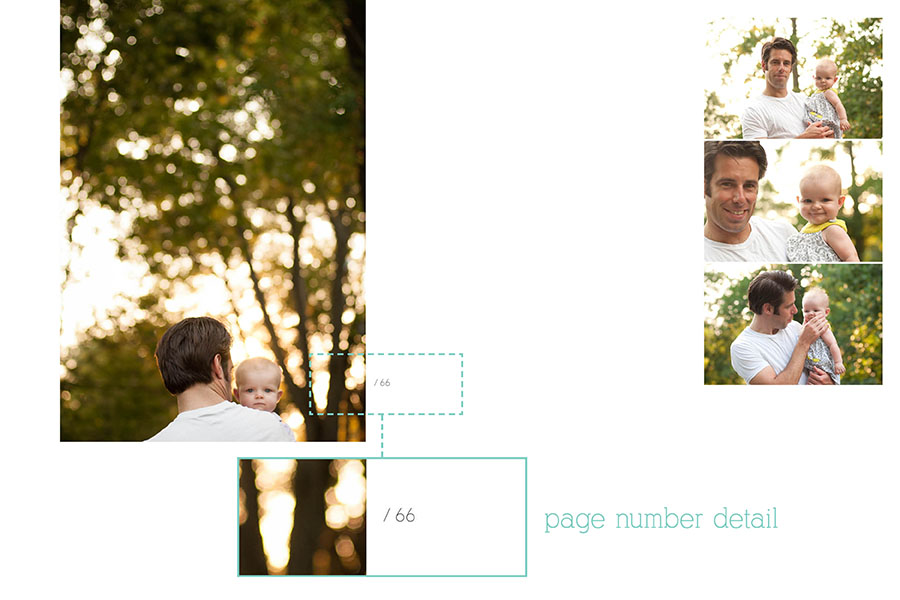 This book is truly one of my favorite books I've ever made. It was a great way to celebrate my husband! Even though Valentine's Day has passed, hopefully this sparked an idea for a Father's Day gift!
Learn More.
Are you ready to design a custom designed book with vision and intention? Maybe for your 2014 annual photo book or a custom book for your husband? I would love to work directly with you in my Photo Book Design Workshop to design a beautiful, organized, custom photo book.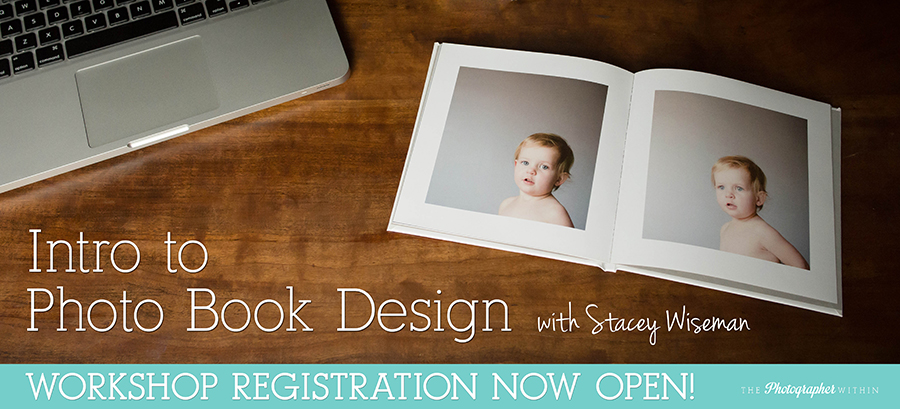 My Intro to Photo Book Design Workshop starts on March 2, 2015. Registration is open now to reserve your exclusive spot!
One lucky participant who submits their assignment each week will be entered to win $150 OFF their Blurb book! I'm very grateful to Blurb for offering such a fantastic prize!
For detailed information, click here.
---
Stacey Wiseman
Stacey Wiseman is a happily married momma with two kids living in a small bungalow in central Kentucky. She loves the challenge of capturing her kids' antics and documents her family adventures in a variety of photo books. She's the photo book workshop instructor at The Photographer Within, spreading the message about how to transform thousands of photos into a book that's purposeful, organized, and beautiful.
---
Tags: photo book design, photo book design workshop, photo books, photogarphy


Categorized in: From the team, Giveaways, Workshops