The Emotional Child workshop: honest portraits of today's kids
Introducing a new, and interactive, 4-week online workshop…The Emotional Child: honest portraits of today's kids.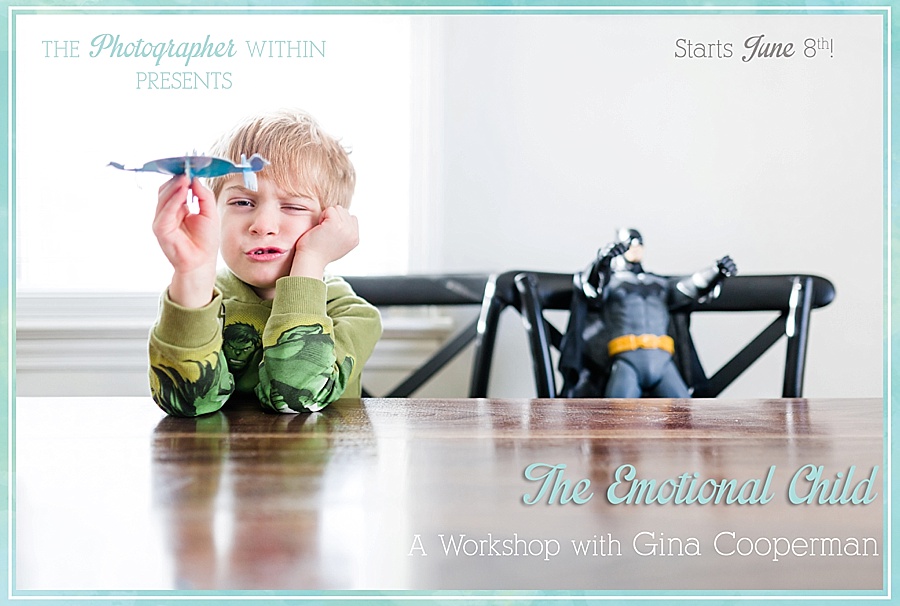 Our newest team member, Gina Cooperman of Joy Alexander Photography in upstate New York, is giving us insight into her new fabulous workshop.

As a mother, I'm drawn to the pictures of my children that showcase who they truly are as people. Wyatt is a feisty little spitfire, who also happens to be the sensitive soul of our group. Molly, on the other hand, is an independent girl whose curiosity about the world drives absolutely everything she does. So, while it's nice to capture their beautiful smiles, with their faces looking directly at the camera, my favorites are always the ones that show their honest emotion (eye contact or not). My favorites are always the pictures that show exactly who they were at that moment in time, on that day, during that month, in that year.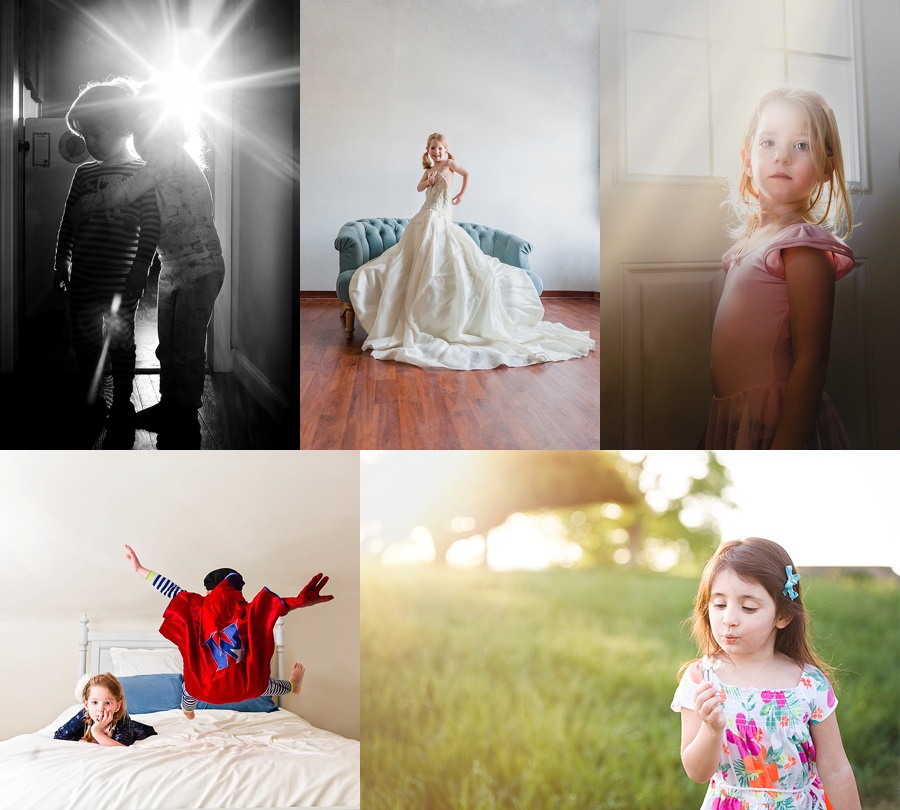 As a photographer, I don't see it any differently. I work to get images with natural joy, honest contemplation, or genuine need for comfort. If I can't show who the kids and families that I photograph really are, then what the heck is the point?! I want them to have fun, and play with each other, and maybe get a little dirty…and if someone has a meltdown in the middle (because, let's face it, sometimes being little is tough), all the better! All of these feelings are what make life so amazing! Those feelings, and our experiences, are what make us who we are.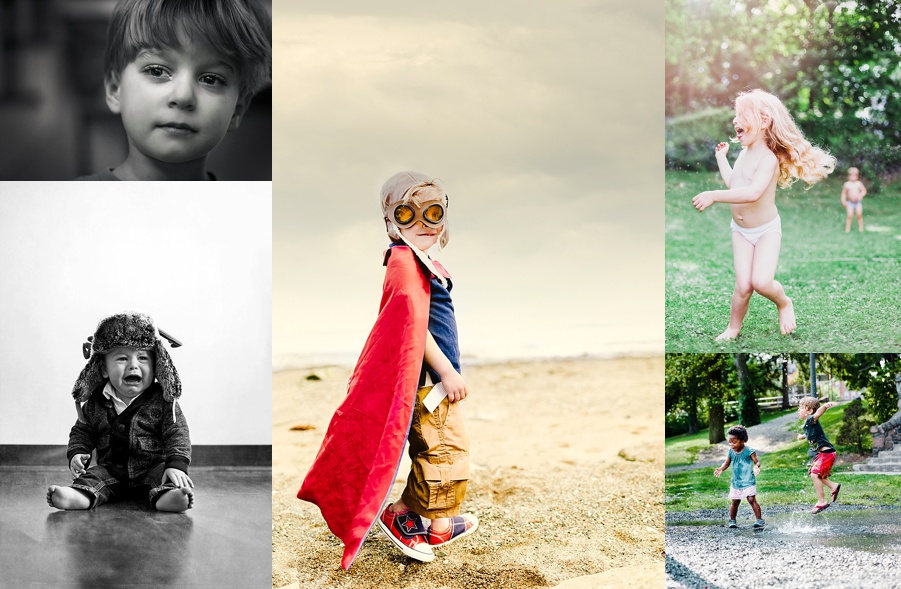 The Emotional Child, is all about intentionally fostering more genuine emotion in your child and family imagery…intentionally creating dynamic images of children that tell honest stories. If you're a photographer, whether professional or hobbyist, and are looking for more authenticity and interaction in your images, I invite you to join me June 8th for the start of this 4-week class.
The course will dive into the different aspects we all need to consider when shooting for true feeling in imagery. Learn to create experiences for your clients that will cultivate emotive responses. Explore ways to encourage and include a range of emotions in your personal images. Discover how to intentionally capture true emotion and reaction, no matter the situation.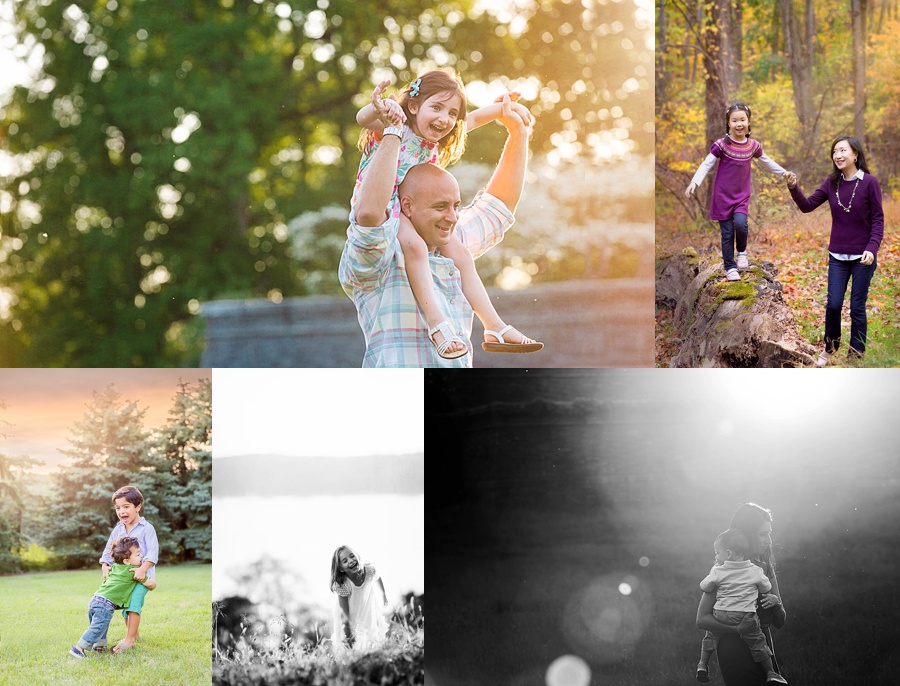 In addition to weekly materials, and a video demonstration, each participant will receive personalized video feedback on their weekly assignments along with opportunity to explore editing techniques to finalize your total image concept.
Click HERE to register today. I look forward to seeing you in class!
---
Gina Cooperman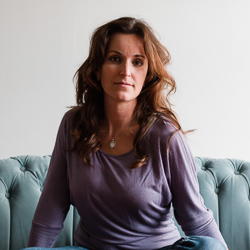 Gina Cooperman is an award-winning child and family photographer based out of the Lower Hudson Valley, just north of NYC. As a mom of twins, and with a background as public school teacher, her knowledge of child development and love of learning endear her to the families she photographs. She enjoys the uninhibited freedom that children bring with them, and always works to capture it honestly. When not photographing clients (or her own dynamic duo), she can be found gardening in the backyard with the kids or hiking one of the many scenic trails in the local area. Because, what's life without a little exploration?
---
Tags: child photography, childrens portraits, learn photography, photographing children, photography workshop, working with kids


Categorized in: Workshops