Rock Your Instagram: Interview with Nicole Lattanzi
We've launched a new mastery series on the forum, Rock Your Instagram. Over the course of several months, we'll add tutorials, best practices, challenges and exercises as well as interviews (like this one) with the goal of helping our members make the most of Instagram.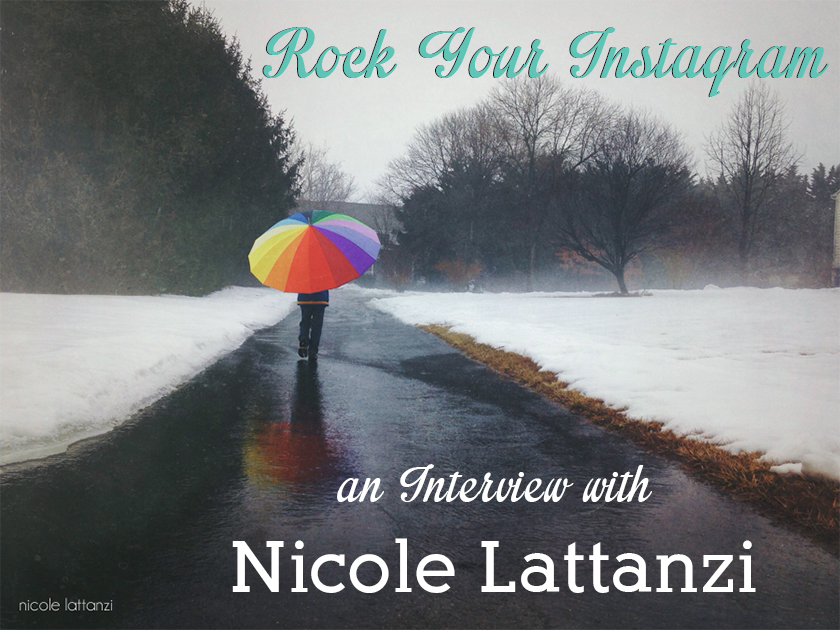 Forum member Nicole Lattanzi, known as a @nlmonaco on Instagram, has a beautiful and inspiring Instagram feed that combines images of her family's daily life with macro images peppered with the occasional film image. TPW team member Catherine Rodriguez chatted with her about how she came to rock her Instagram.
How did you become an avid Instagram user?
Honestly when I signed up for an Instagram account, I had no idea what it even was…and I didn't know anyone else that was using it, and my Android phone didn't have any cool apps to edit my images at the time. Once I got my iPhone, I began shooting with my phone much more. Two years ago, I wanted to try my hand at my first 365 project. Shooting with my DSLR and editing daily was daunting so I decided with a group of ladies to do a phone-only 365. Once I got started I just couldn't stop! I started my second (mostly) phone 365 in January!
What are your goals with your IG account?
Well, I'm not in business so right now my IG account is purely a spot for me and for my personal photos. Most of the images in my IG account were taken with my iPhone. I have recently started sharing some film scans (the film community is awesome on IG) and a few DSLR shots here and there. But for the most part, Instagram is a place for me to post my quick phone snaps. I love that I can document and share a moment quickly and from anywhere. I take ALL the photos for our family so sometimes it's nice to know that I can still create an image I'm proud of even if I don't feel like lugging a big camera around!
I'm really behind on editing and posting DSLR images so shooting with my phone and posting to IG allows our friends and family to see what we're up to right now and that makes me happy! I feel like I definitely take a more artistic approach when I edit some of my phone images. It's always cool when people have to ask me if I shot a particular image with my phone. Also, the community on IG is amazing and very encouraging! I've "met" some wonderful and talented photographers there. While at first I didn't really use hashtags, I've found that using them is a great way to connect with other photographers and to find inspiration myself!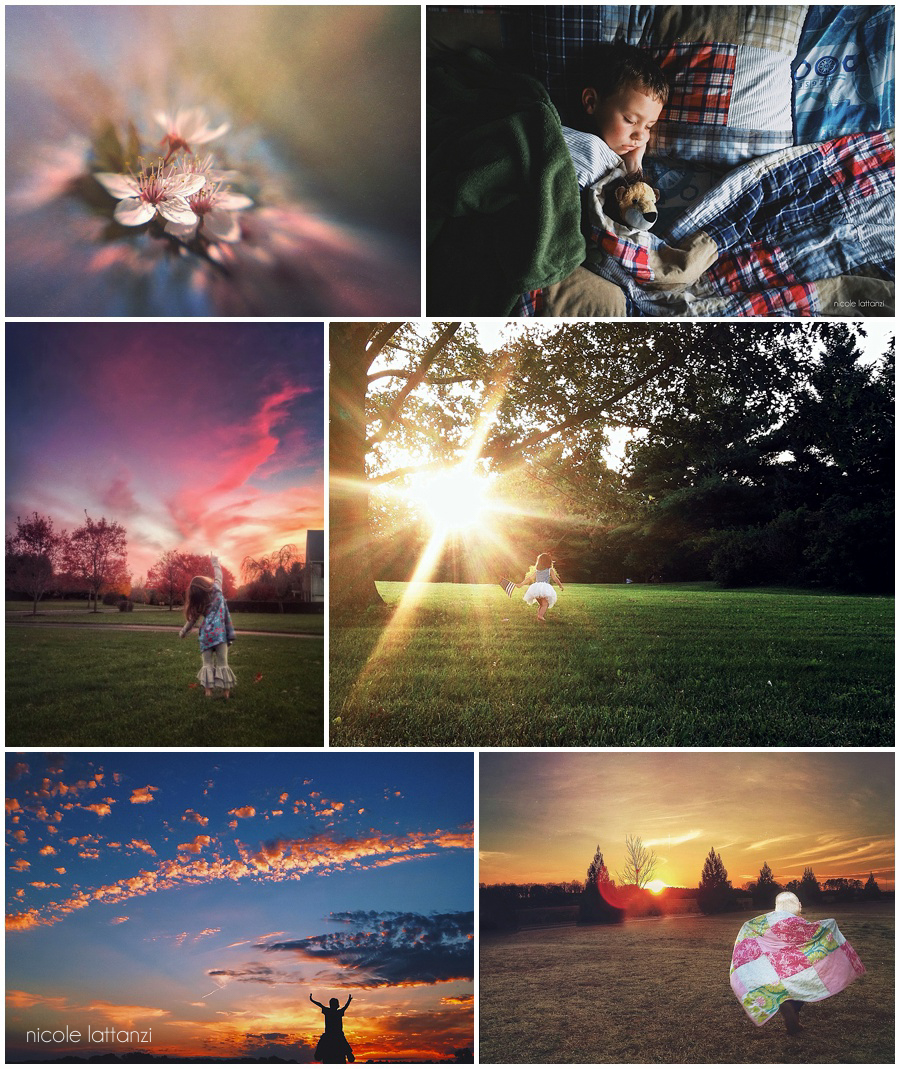 Tell me about your 365? What do you do when you feel stuck or uninspired?
Currently I'm working on my second 365. My first was a strictly iPhone 365 from April 1 2013 to March 31, 2014. I learned so much about shooting with my phone and what works and what doesn't. Then I took a break from daily shooting (ok, not really) with my phone and concentrated on learning to shoot film. In January I decided to give it another go and so far I've been able to keep up.
Most of my IG feed is mostly of my kids doing their thing…but sometimes I do get uninspired. I mean what different and interesting thing could they possibly be doing today that I haven't shot before? And while I usually just hang back and take images of my kids doing what they're doing, sometimes they are still not having it! Or maybe the light is just dull…I love interesting light and can quickly feel uninspired or stuck when the light just isn't there. This is when I break out my Olloclip (I mostly use the macro lens) or my Lensbaby LBM-10! These lenses are just fun and a great way to change my perspective of a particular scene!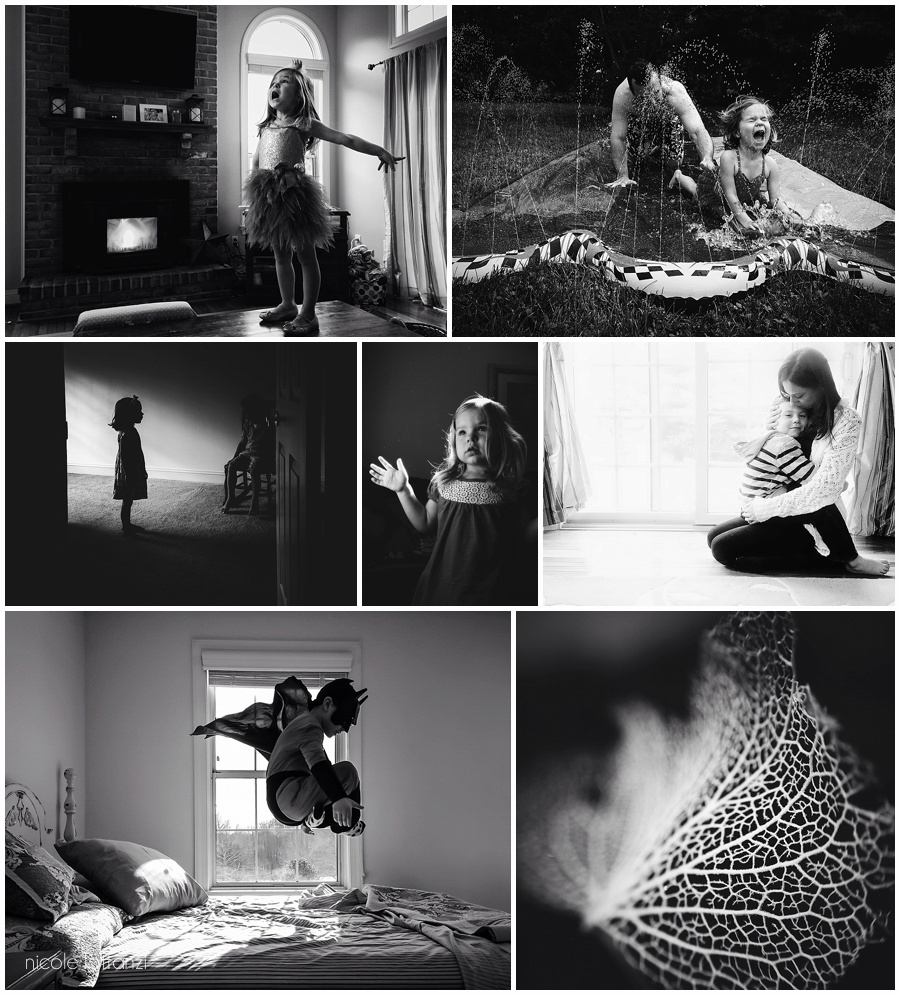 What are your favorite camera and photo editing apps?
I usually use the iPhone native camera because it's easy to get to since I keep my phone locked from little hands. However, I will always swear by the Camera+ camera app for more difficult lighting situations. You can separate your focus point and exposure point so you will always have your exposure and your focus where you want it. You can also have manual access to focus, shutter speed, ISO, and white balance. Now, normally I don't have the time to manually change these settings for a quick snap, but it has come in handy! My favorite editing apps are VSCO, PicTapGo, Mextures, and Snapseed. I use them all for different reasons and couldn't be without any of them!
What would you tell someone starting out about IG?
Of course this is dependent on what goals you have for your IG account. From the beginning, my goals have been purely personal. Since I got my first iPhone back in 2011, I can see a growth in my photography. For anyone out there starting to shoot with their phone or wanting to improve the quality of images they get from their phone: Have fun and look for the light. Play around with some editing apps until you find one (or five) that work for you. Also, if you are intending to network, reach out, follow and use the hashtags for challenge and inspiration accounts that you admire!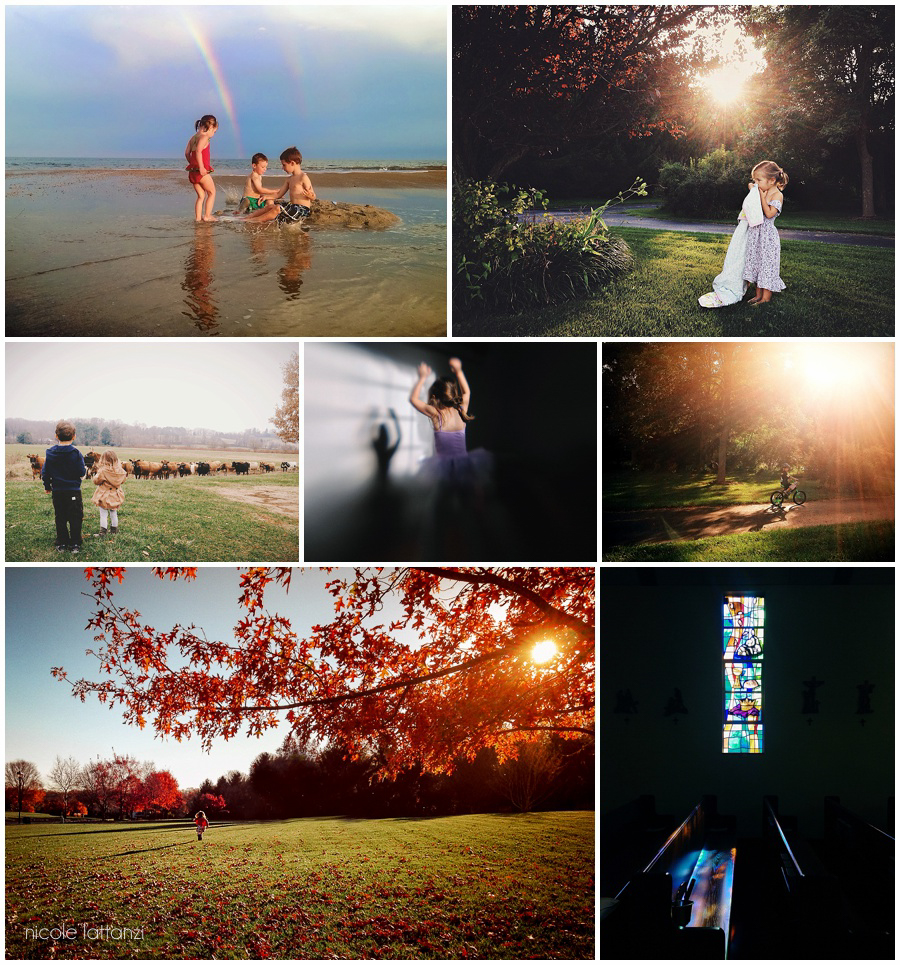 Nicole has graciously agreed to answer some more questions in the forum. So head on over to The Photographer Within's Rock Your Instagram subforum and get some more of her fantastic insight!
All images featured were shot with her iPhone.
---
Nicole Lattanzi
Nicole lives in Maryland with her husband (who supports her photography habit) and two kids. She is a part-time pharmacist and the official family documentarian. She can be found chasing her son, who just turned six, and her almost four-year-old daughter.
---
Tags: Inspiring Photography, Instagram, iphoneography, mobile photography, personal photography project, Rock Your Instagram


Categorized in: Guest Bloggers