First Friday Freebies | June Edition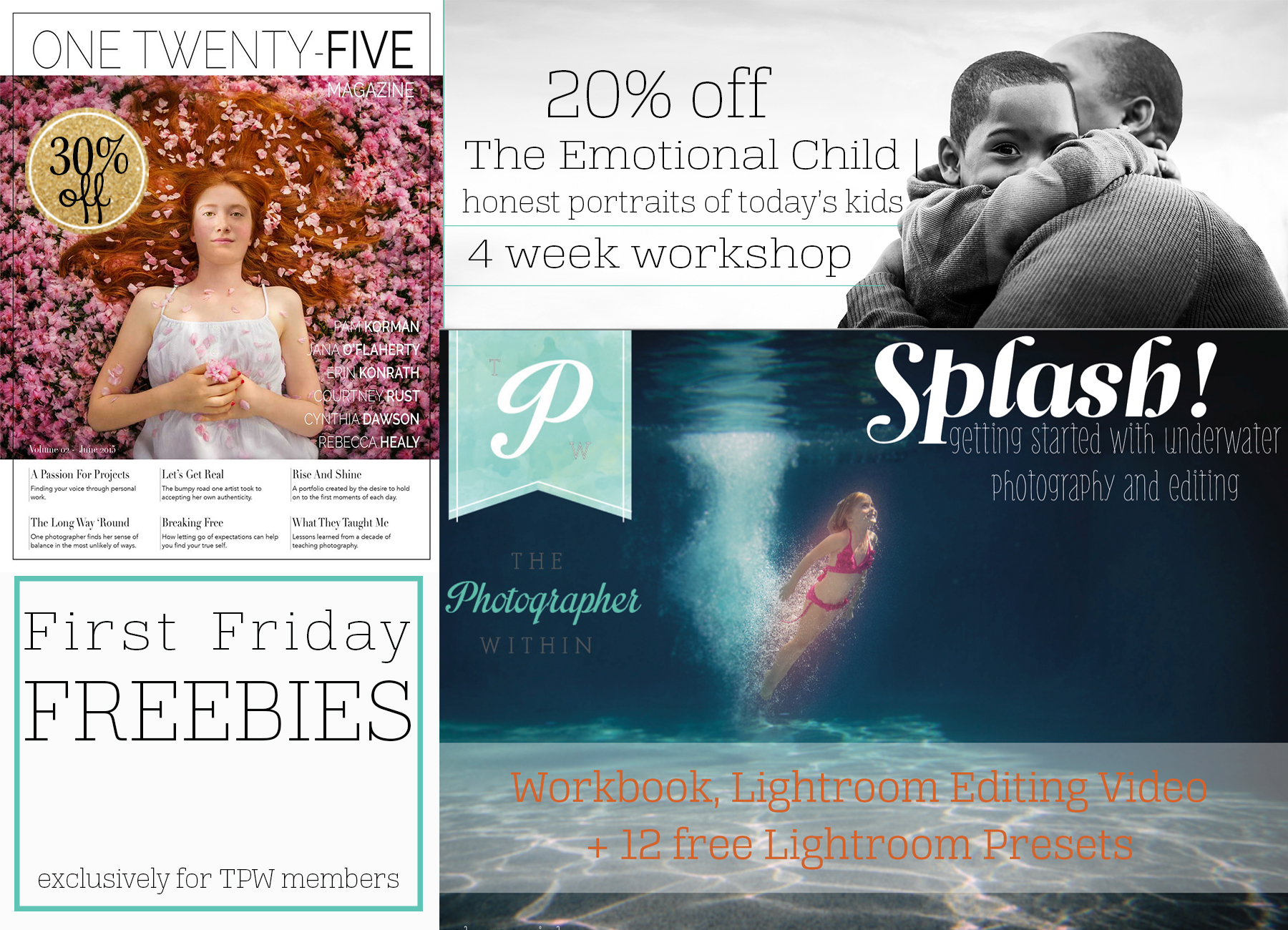 This month, we have 30% off a subscription or the June Edition of one twenty-five Kate Densmore's amazing ad-free magazine, available in print or digitally. Pam Korman's gorgeous shot graces the cover this month! We have a few more things in store with Kate that we're really excited about!
Next, 20% off Gina Cooperman's fantabulous new class The Emotional Child | honest portraits of today's kids.
And finally, from the store, in honor of summer, it's time to get that waterproof camera going and have some fun with underwater photography and editing. This is in the store for $50!
Exclusive set of Free Lightroom Presets from Pretty Presets
First Friday Freebies are available here for members only. Not a member? Use the code TPWSUMMER for 25% off your new membership!
---
Tags: First Friday Freebies


Categorized in: Giveaways